IN JUNE, over 100 Members of Congress signed letters to the CFPB in support of a strong rule on payday and other small dollar loans.  33 Senators, led by Senators Durbin and Merkley, and 68 Representatives, led by Congresswoman Sewell, sent corresponding letters to Director Cordray emphasizing the need for a strong CFPB rule come the fall.  National, state and local coalition partners did an outstanding job reaching out to Members of Congress and urging their support.  The letters garnered media attention in several states, a few of which are linked below.
Senator Durbin Joins More Than 30 Senators to Urge Consumer Agency to Issue "Strongest Possible Rules" to Stop Predatory Payday Lending
Sen. Tim Kaine urges strong rules to prevent predatory lending practices 
Udall, Heinrich Urge CFPB To Issue Strong Rules To Stop Predatory Payday Lending Practices
---
ON JUNE 16th, the Center for Responsible Lending released the final chapter of its State of Lending report on the cumulative effects of predatory lending practices.  The study shows that abusive lending disproportionately affects people of color and results in default, repossession, foreclosure and bankruptcy. These social and financial consequences are not only robbing borrowers of financial and professional opportunities, they are also draining billions of dollars from the national economy. Regulation, such as the Credit CARD Act of 2009 and upcoming CFPB rules to regulate payday lending can effectively combat abusive lending practices. For news clips on the report, see blow.
Abusive lending practices target people of color
Minorities most likely target for abusive lending
---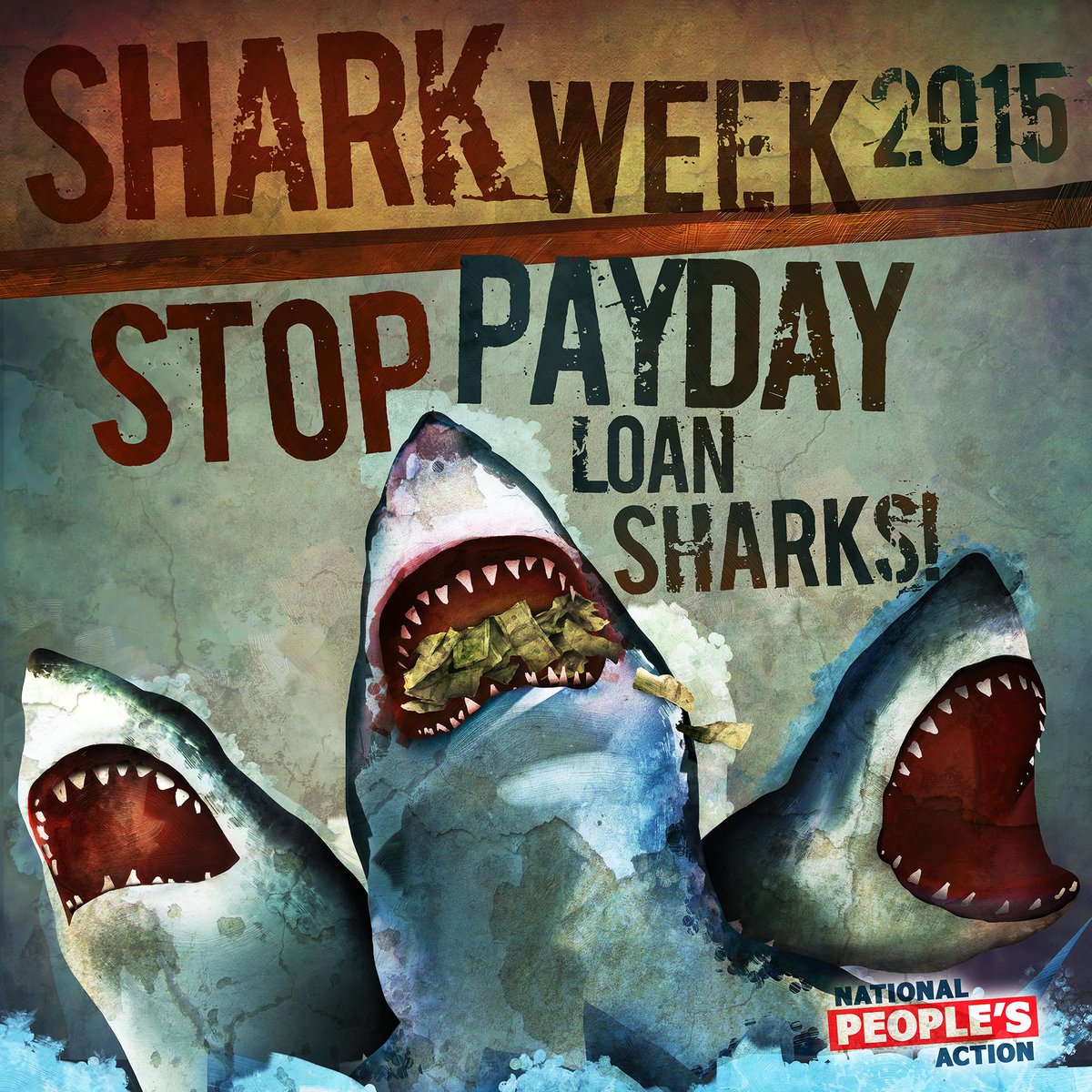 LAST WEEK, while the Discovery Channel was hosting its annual Shark Week to inform people about the ocean's greatest predator, National People's Action (NPA) along with many other groups around the country were organizing their own Shark Week to protest predatory lending. Activists from New Hampshire to Idaho held protests and events in front of payday loan stores and offices of legislators in order to voice their support for strong legislation to crack down on predatory practices. Each day featured a different type of shark, including car title sharks, online sharks and storefront sharks.
Group fishing for end of predatory lenders
Protesters gather for #sharkweek at Leutkemeyer's office
Residents protest 'predatory' payday loans businesses
---
THIS MONTH, high cost "quick-fix" consumer lenders reported spending more than $15 million to influence Washington decision-makers during the last election cycle, according to an updated report (view or download full report here) released this month by Americans for Financial Reform.  Included in the report are the top fifty recipients and top thirty donors.
The Online Lenders Alliance (OLA) and Community Financial Services Association (CFSA) led the way, with combined contributions of $3.8 million. Top spenders also included some of the major members of these trade associations.
Payday Lender Lobbying and Campaign Spending Top $15 Million for 2014 Election Cycle
Mo. lawmaker among top recipients of donations from payday, short-term lenders